Watch
When it comes to marketing in the 21st century, I can't emphasize how big storytelling is/and will continue to be. So far this year, I've been to Napa about 10 times. Aside from posting pretty pictures I never felt compelled to do much else. That is until I met the folks at Hendry winery. Today I hung out with George Hendry at his winery. I say hung out because that's...
"Putting in the time and effort required to really understand the market is what..."
– http://techcrunch.com/2012/05/14/vcs-at-work-the-anatomy-of-a-killer-startup/
"People who try to copy my approach usually fail. They typically give up within a..."
– Steve Pavlina, on how to deal with copycat competition.
We are hiring a front end hacker. Join the @toutapp adventure. http://www1.toutapp.com/jobs/front-end-developer
Watch
ToutApp made it on TV!
"At the end of the day though, the way we startup founders are working does not..."
– http://www.tawheedkader.com/2011/12/take-it-easy/
I think one of the most pleasurable things is to take a function that used to take 10 minutes and make it run in 1. Increasing productivity for people, doubly pleasurable.
BRYCE DOT VC: You Become Who You Hang Around →
brycedotvc: When I lived in Salt Lake City, I was invited to train with a group of athletes at a facility called Gym Jones. It can be a bit of a polarizing place. Not just anyone can walk in off the street and join. But the reasoning behind it's exclusivity it fairly straight forward. The gym and it's…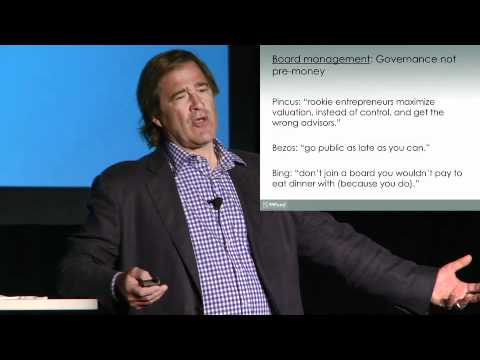 "But one question to ask when you see a list like that is, who would have been on..."
– http://www.wired.com/magazine/2011/11/ff_bezos/all/1
"I talk to these founders with these big ideas, and they jump from the problem..."
– AplusK (via brycedotvc)
"On this team, we fight for that inch… We CLAW with our finger nails for..."
– http://www.youtube.com/watch?v=9rFx6OFooCs&t=1m50s
"I can honestly say that your tool has been a huge game-changer for me! I can..."
– a satisfied @toutapp customer.
BRYCE DOT VC: What Are You Afraid Of? →
brycedotvc: My daughter dressed up as Justin Bieber for Halloween. A few weeks ago this wasn't a big deal. She's a Belieber through and through. Always has been. But when she started talking about costumes with kids at school she started to worry. All of the kids in her class and all of her friends… —- This article reminded me to do an exercise I used to do very often but...
Strong Opinions @marksbirch: Point of View →
marksbirch: A story that I heard awhile back from a pastor friend… One day on a commuter train, there were a couple of young kids acting up while the father was sitting next to them doing nothing to stop them. They were screaming, running down the center aisle and making a ruckus. Many of the passengers…
"There comes a time in every company's life when it must fight for its life. If..."
– Ben Horowitz, http://techcrunch.com/2011/10/25/lead-bullets/